Visit White House Farm »
Welcome to Cooper's House
Coopers House is a charming Georgian house. Walk into Coopers and it is like walking into a family home, cosy and snug with lots of hidden corners. The house was once an old shop and blacksmith.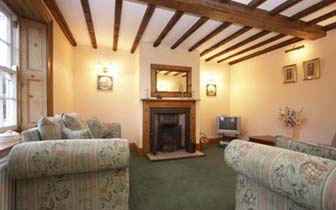 It is an ideal place for a holiday with friends and family.
Cooper's is well positioned in the attractive and quiet village of Hindolveston.
The house has 3 generous sized bedrooms and one slightly smaller bedroom, 2 of, which have a double bed, and the remaining 2 have twin beds. The twinned bedded rooms are en suite and there is a large family bathroom with a bath and shower. Want places to escape to in the house? Cooper's has a sunroom /playroom large dining room that will easily seat 10 people, a sitting room with an open fire and 2 little snugs. There are open fires in the dining room and the sitting room with the Victorian fireplace.
The outside patio is really sunny and overlooks a pretty and well-stocked garden. The whole property is fenced and gated in, so it is totally safe for children. The large kitchen is well stocked with all you need. There is a sizable farmhouse table, which again will seat a large number for those delicious farmhouse breakfasts! There is a microwave, dishwasher, washing
machine, oven, fridge and freezer.
A short walk from the house there is a well equipped and very safe children's play area and a huge field to walk around as well as some very attractive quiet walks.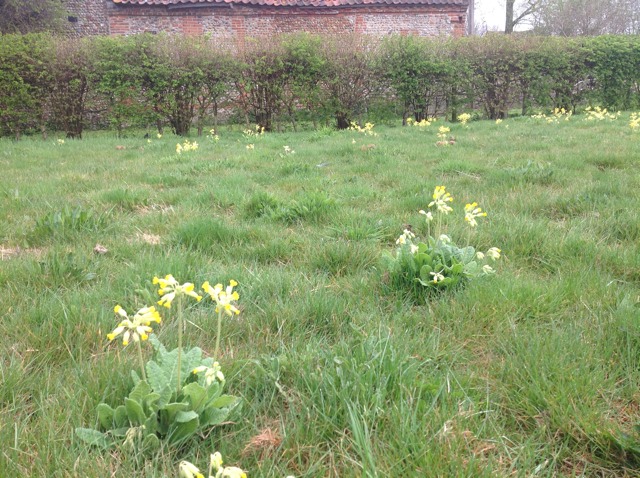 Cowslips in the wild flower meadow in the Spring.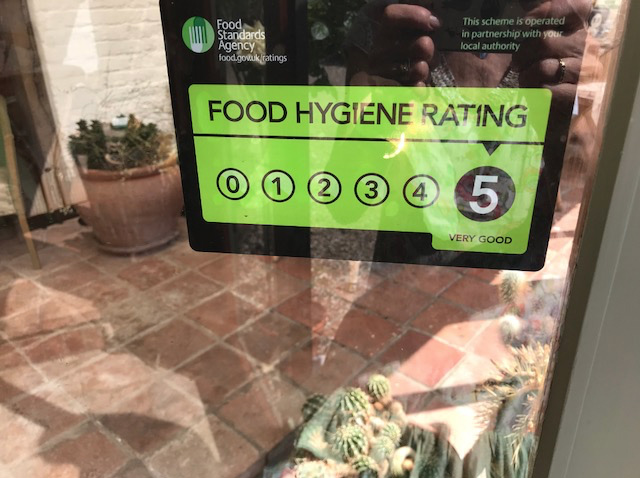 There is no shop in the village but there is a well-stocked farm shop/shed where you can buy fresh produce, milk, the farm's own bacon and chicken and of course free range eggs.
We live in the farmhouse through the gate so we are on hand if you need to ask any questions or borrow those nutcrackers you didn't pack!!!!!!
We always leave you a bottle of wine and cakes but are happy to provide you with anything else. You get a free Christmas tree if you stay over the festive season. We have just filled our big visitor's book from ten years ago. The people who wrote the first entry wrote the last one too. They like many have been making Cooper's their special place for their holidays. We welcome new and familiar faces every year. Cooper's is competitively priced as we aim to make it a venue that everyone can enjoy.
Free WiFi for guests
Surrounding Area
We are near many beautiful places to visit. We have listed just a few:
Pensthorpe where Spring Watch was filmed
Blakney and Morston where you can see the seals
Wells and Holkham Beaches
Cromer with its famous pier and summertime and Christmas end of the pier show
Thursford Collection
Cley for bird watching
Dinosaur Park
The Poppy Line, which runs stream and diesel trains from Holt to Sheringham
There are the National Trust properties Blickling, Felbrigg and Sheringham Park
The list is endless and there are always so many events taking place around the area
If there are several parties staying at the house there is plenty of parking available within the property.